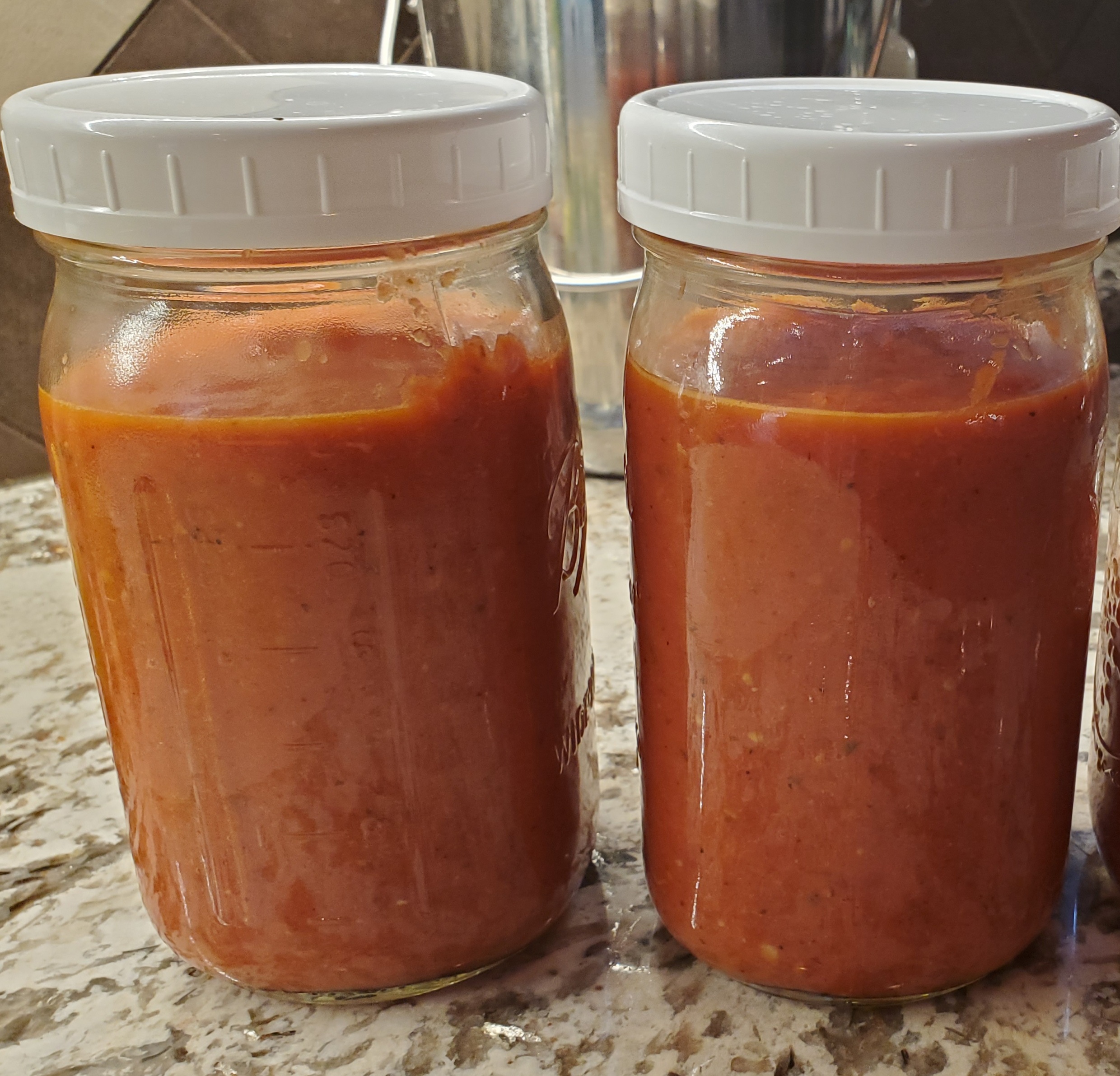 Make Your Own Roasted Tomato Sauce
Tomatoes abound this time of year! Maybe you have an abundance from your own garden. Maybe you're part of a CSA. Or maybe you like meandering at the many farmer's markets happening this time of year. Tomatoes are in season and now is the time to buy in bulk and make your own tomato sauce to enjoy during the cold months of winter.
Ingredients
5 lbs. fresh tomatoes (paste tomatoes work the best), cut into 2-inch pieces
1 1/3 onion, cut into 1/2-inch slices
10 cloves garlic
2 tsp salt
2 tsp dried oregano
2 tsp dried basil
3/4 tsp ground pepper
1/3 cup extra virgin olive oil
Directions
Preheat oven to 400 degrees F.
Combine tomatoes, onions, garlic cloves, oregano, basil, pepper and salt in one large roasting pan (or 2 smaller roasting pans). Pour the extra virgin olive oil over the ingredients and coat them in oil.
Roast the sauce ingredients for 45-50 minutes until all ingredients are thoroughly roasted. The roasting time will depend on how deep the vegetables are in the pan. If more shallow, stop roasting if tomatoes start to brown. You'll be amazed at how good these smell!
Remove from oven and let cool until room temperature.
Process the sauce in a food processor or blender, or use an immersion blender. Blend the ingredients to the desired consistency, but leave it a little chunky for a heartier sauce.
Spoon sauce into glass jars (16 oz or 32 oz), being careful to leave at least 1 inch headroom at the top. Seal and store in freezer. These can be stored in your freezer until next growing season, but I guarantee they won't last that long.