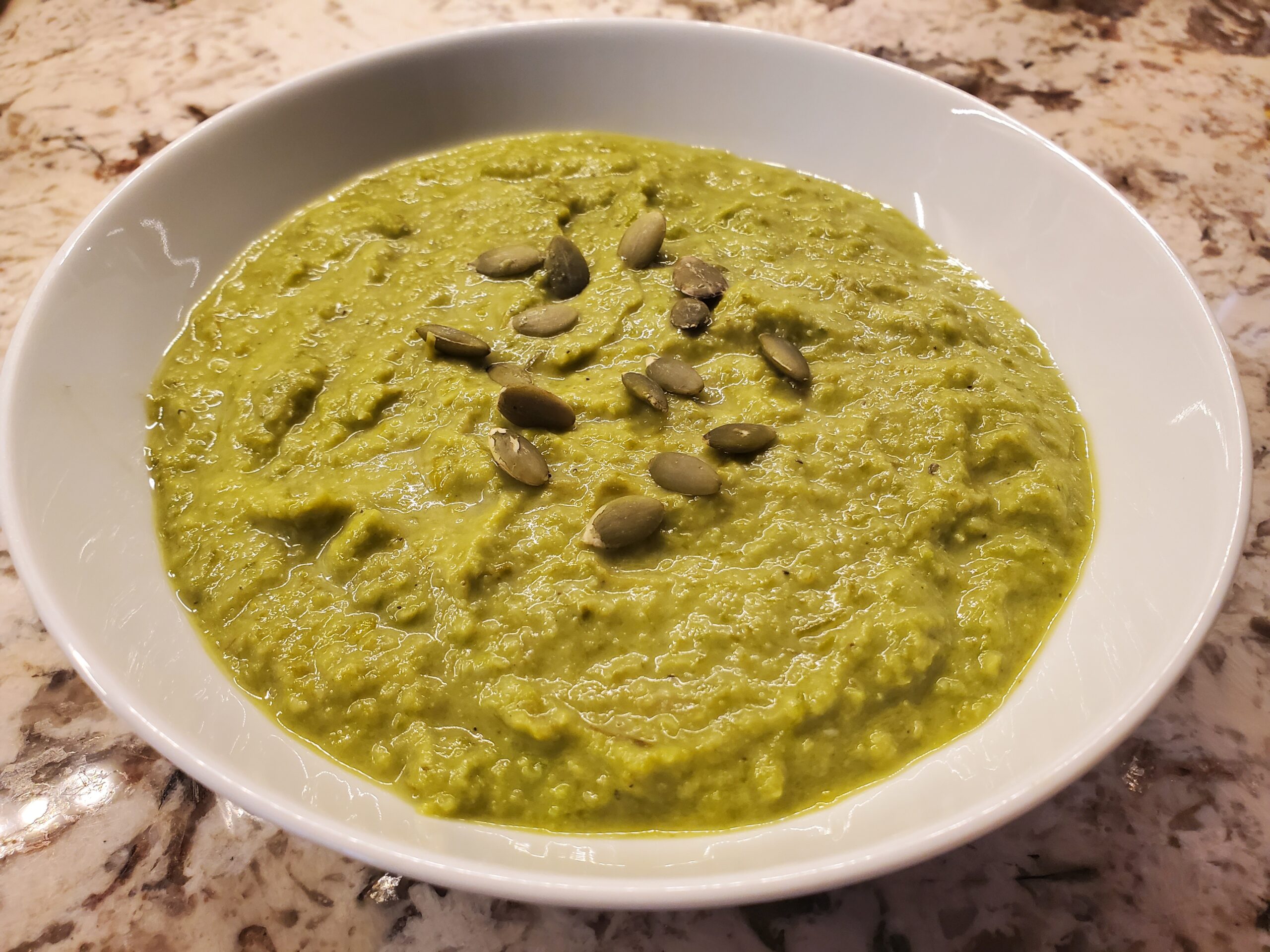 Spring Asparagus and Green Pea Soup
This vegan green soup has all the fresh flavors of new Spring vegetables. Light and creamy, with a bright finish, it's a perfect healthy accompaniment to any meal.
Ingredients
1 large bunch of asparagus, trimmed
Extra virgin olive oil
10 oz frozen green peas
1 large shallot, chopped
4 cloves garlic, minced
1 1/2 cups vegetable or chicken broth
1 1/2 cups unsweetened almond or other plant-based milk
1 1/2 tbsp nutritional yeast
Juice of 1/2 lemon
Sea salt and freshly ground pepper
Directions
Preheat oven to 400 degrees.
Coat asparagus spears with olive oil. Spread them in a single layer on a baking sheet. Sprinkle with sea salt and fresh pepper to taste.
Roast asparagus spears for 15 minutes, then remove from the oven and let cool. Chop into smaller pieces.
Heat 2 Tbsp extra virgin olive oil in a large sauce pan over medium heat. Sauté shallot and garlic cloves until translucent. Remove from heat if the garlic starts to burn.
Add peas, broth and milk. Season soup with sea salt and freshly ground pepper to taste. Let soup simmer until it has reduced by one quarter.
Add soup and asparagus to a blender and blend until smooth and creamy. Alternatively, put soup and asparagus into a soup pot and use an immersion blender to blend it.
Transfer blended soup to a soup pot and bring to medium heat.
Add nutritional yeast and continue to heat the soup until it has the consistency desired. Reduce heat to low.
Add lemon juice just before serving.