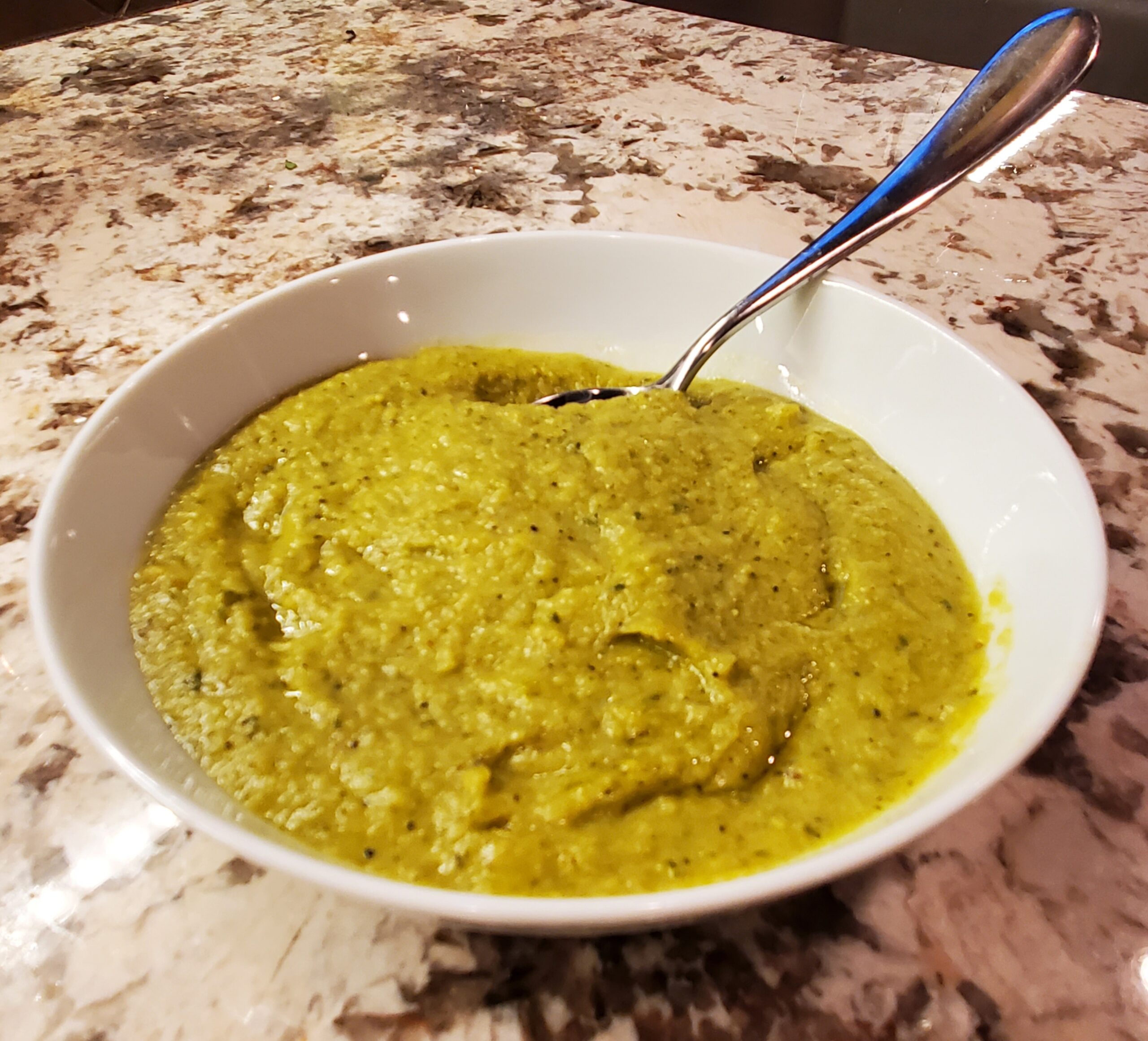 Creamy Cauliflower Leek Soup
Here is a very delicious way to detoxify! Your remarkable liver performs over 500 functions, but it's most well-known for metabolizing and clearing toxins from the body.  Certain foods are superstars in supporting the liver.  Cruciferous vegetables, vegetables in the onion family, beets, artichokes, asparagus, leafy greens and berries all support Phase 1 and Phase 2 of liver detoxification.  This rich soup includes four of those cleansing superstars – cauliflower, leeks, garlic and greens. As an added bonus, it also has turmeric, a liver-supporting superstar spice. 
Ingredients
1 head cauliflower
4 Tbsp extra-virgin olive oil, divided
2 leeks, chopped (white and light green parts only)
2 cloves garlic, chopped
1 cup finely chopped greens (kale, Swiss chard, spinach, dandelion greens, etc.)
1 can (13.5 oz) full-fat coconut milk
1/2 tsp sea salt
1 tsp turmeric
1 tsp black pepper
Extra water to thin to desired consistency (1/2 cup or more)
Directions
Cut the cauliflower into 2-inch pieces. Put on a baking sheet and coat with 2 Tbsp extra-virgin olive oil.  Bake at 400 degrees until it starts to brown lightly, about 20 minutes.
Heat the remaining 2 Tbsp extra-virgin olive oil in a pot over medium heat.  Add the leeks and cook until they are translucent and start to lightly brown.  Add garlic and greens and sauté for a few more minutes until the greens are wilted. Reduce heat to low.
Add the cauliflower and remaining ingredients to the pot and simmer for 30 minutes. Add more water if needed. Let the soup cool to lukewarm.  Use an immersion blender, blender or food processor to blend the ingredients until smooth.