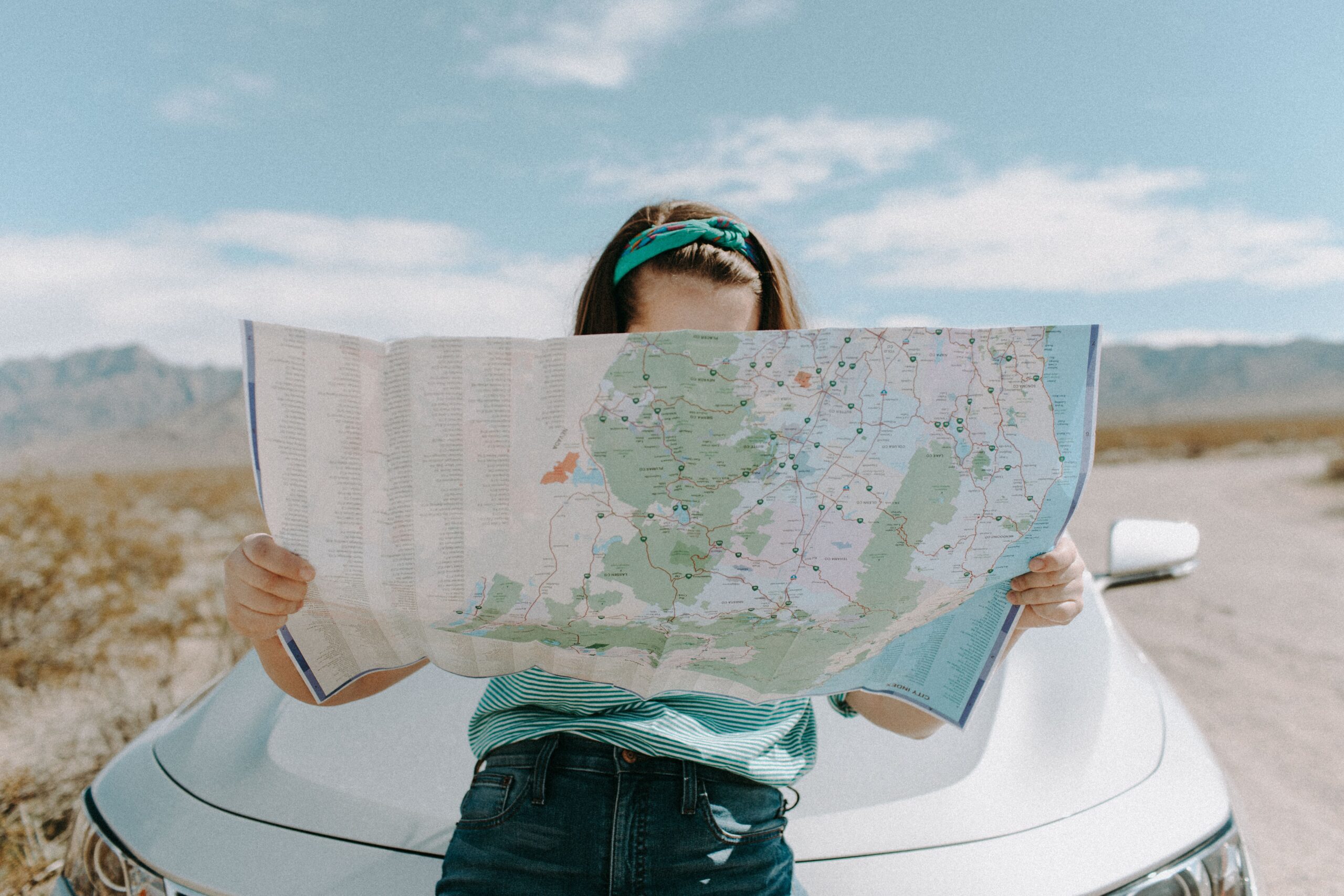 Healthy Eating While Traveling
Vacations, weekends away, traveling for work…people are on the move! Whether you're in the airport, in a new city, or driving long distances through rural areas, it can be a real challenge to eat healthfully during road trips. Sure, there's plenty of food available. But often it's fast foods or convenience foods that are full of refined grains, cheap meats, unhealthy fats and sugary desserts. You're lucky to get one serving of vegetables or fruits all day, and no, ketchup doesn't count as a vegetable serving. I'd argue that French fries don't really count either.
This type of eating can put you on a blood-sugar rollercoaster, make you feel sluggish and add to the common constipation that comes with travel.
Traveling can present a significant challenge to someone who is on a special diet, or who simply wants to keep eating healthfully while traveling.
In spite of the challenges, there are many tips for healthy eating on the road. Start with the basic guidelines:
Drink enough water. It's easy to forego drinking enough water when you're busy in transit or doing fun activities. But drinking enough water is key to feeling your best.
Make sure you're eating at least 20-30 grams of protein at each meal, especially breakfast, to keep you full and to stabilize blood sugar.
Aim for at least two vegetable servings with each meal.
Minimize added sugars and artificial sweeteners.
Eat whole foods as often as possible – straight from the ground or animal. Minimize processed foods.
Then use these tips to make sure you have healthy foods available throughout the trip.
Pack Healthy Snacks
When you're on the plane, skip the pretzels. Instead, pack several healthy snacks that lend themselves to being packed in your bag. Nuts, jerky, nut butter packets, whole-grain crackers, pre-packaged hummus, Paleo muffins, apples, clementine oranges, packets of olives, seaweed snax are great choices. You can also bring pre-portioned packets of all-in-one shakes that you can mix in a shaker cup.  And you could bring packets of tuna or salmon, if your travel companions don't take offense.
When you're driving a long distance, you can pack the same snacks listed above, but you also have the extra room to pack a cooler. This lets you add some perishable items such as hard-boiled eggs, cheese cubes, plain full-fat yogurt, grapes and fresh-cut vegetables.
Map the Route
Take a look at the route you'll be taking. If you're in the car, where will you stop for lunch or dinner? If you've packed your own healthy meal, it doesn't matter where you stop.  But if you're planning to stop at a restaurant, do your research beforehand to see what choices you have.  You may even plan your schedule to stop in certain towns that you know will have healthy choices.
If you have a stopover at an airport, do your research ahead of time to know what eating options are available on your concourse. If you reach your destination and it's mealtime, have a plan for where you will eat once you leave the airport.
Eating in Restaurants
Many restaurants now have their menus listed on their website. Many restaurants also have labeled options for people who are special diets, such as gluten free, dairy free, vegetarian or vegan.
If you're looking at the menu for the first time in the restaurant, you may feel rushed to make a decision.  Instead, take advantage of looking over the menu before going to a restaurant, so you know what you probably want to order and what questions you want to ask. You can even call ahead with your questions.
If you don't see good choices on the menu, many restaurants can make a custom meal with some advanced notice.  Vegetables with grilled meat is a solid choice for most people, as is vegetables with beans, tofu and/or a whole grain.
Skip the bread on burgers or sandwiches and skip the fries. Substitute with vegetables or fruit.
Portion sizes at restaurants can be large. Don't feel like you need to eat the whole meal. If you're staying in a place with a refrigerator, you can bring leftovers back for a snack or meal later.
Find a Grocery Store
Even healthy restaurant food can feel heavy and excessive when you're eating out three meals a day. Buying ingredients at the grocery store for a light meal, or replenishing snacks, is a great way to keep eating healthy foods and save money at the same time. Salads with protein are a great choice – just opt for vinegar and oil and not salad dressings with a lot of sugar.
At the Hotel
Many hotels have rooms with mini-refrigerators and microwaves. This allows you to put together some healthy meals in your hotel room, especially breakfast and lunch.
Some hotels have a complimentary breakfast. Continental breakfasts often have only high-carb options, such as cereals, pastries, bagels, muffins, toast, oatmeal and juices, which will send you on a blood-sugar roller-coaster. Steer clear of these, and instead look for hotels that serve a hot breakfast with more protein and staying-power. Some serve eggs and breakfast meats.
If you're staying for a longer time, you could consider renting a condo or home with a full kitchen so that you can prepare many of your own meals during your trip.
Enjoy Yourself!
If you're on vacation, you may want to splurge on some less healthy foods. Give yourself permission to have some dessert, an adult beverage or chips, and enjoy it. If you're eating healthy foods at least 80% of the time, you can allow yourself to enjoy indulgences.
However, if you're a frequent traveler for work, you'll want to be careful about too much splurging. Save that for more recreational trips. If you fall into this category, you may also find yourself having to watch your fellow employees make unhealthy choices. This can be a challenge, but focusing on feeling clear-headed and focused makes your healthy choices well worth sticking to.
What about Traveler's Constipation?
Constipation is a common problem among travelers. Being inactive in the car or on airplanes, plus changing your eating and sleeping routine, changing time zones, and rooming in close quarters with other people – can all add up to a sluggish digestive system.  What are some tips for avoiding this?
Hydrate! Continue drinking water while in transit. This may mean that you'll have to make more bathroom stops along the way. That's ok!
Exercise. Try to get out for walks every day. If your hotel room has a gym, use it. Plan activities that include some exercise. This helps keep things moving.
Eat high fiber foods. Make sure to have a couple of servings of vegetables at most meals. Add other high-fiber foods such as beans, whole grains, nuts and seeds.  Fiber plus plenty of water goes a long way in keeping you regular.
Bring a probiotic supplement with you. A daily probiotic helps with regularity.
Don't hold it in! If you feel the urge to go, don't wait. This will just make it harder to go later when you think the circumstances are better.  People poop. It's a fact of life.
With a little forethought and pre-planning, you can stick to your normal healthy eating plan while traveling.